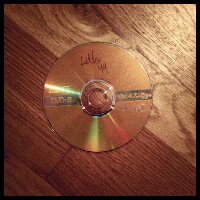 Hello, I'm back!
I have a lot of catching up to do, so I'm going with a slew of burned DVDs. Â It's the quickest way to catch up with little emotional impact.
If anybody wants one of these, just let me know. Â I don't have sleeves, so you're getting just the disc.
Ladder 49. Â Never watched it, and I have little-to-no interest in watching it now. Â Adios.